Michael H. Brownstein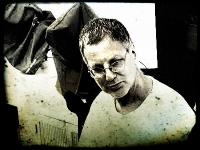 Michael H. Brownstein has been widely published throughout the small and literary presses. His work has appeared in The Café Review, American Letters and Commentary, Skidrow Penthouse, Xavier Review, Hotel Amerika, Free Lunch, Meridian Anthology of Contemporary Poetry, The Pacific Review, Poetrysuperhighway.com and others. In addition, he has nine poetry chapbooks including Firestorm: A Rendering of Torah (Camel Saloon Press, 2012), The Possibility of Sky and Hell: From My Suicide Book (White Knuckle Press, 2013) and The Katy Trail, Mid-Missouri, 100 Degrees Outside and Other Poems (Kind of Hurricane Press, 2013). He is the editor of First Poems from Viet Nam (2011). Michael recommends Project Agent Orange.
Then she stood, her eyes watery and luminous, one hand on her stomach
and I stood with her, unsteady, my muscles remembering, my memory remembering, 
​Once in awhile all one needs is a pause, then a thank you.
All right, Catherine of the wooden raft with wheels and, all right,
Cleo of the heavy carpet and its intrigue in court. Darkness is not
night falling over us mid day clouds roiling in, electricity,
unease. All right, the misuse of power, blood lusts and scars,