Kadambari Kaul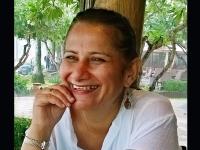 Kadambari Kaul is a poet and author of three books on Indian philosophy, namely Brihadaaranyaka, the Great Upanishad - Understanding Brahman and the Ultimate Reality, Verses from the Dhammapada and Gautama Buddha - A Noble Life.
Her aforementioned books have received positive reviews in the National Press and have been well distributed in libraries in India and abroad. 
However, writing poetry is an integral part of Kadambari's spiritual journey. Her poems have been featured in various Anthologies notably in Where Flowers Bloom': Poems and Essays of Hope, Strength and Resilience published by Red Penguin Books, New York and in Cognitive Slides published by International Society for Intercultural Studies and Research. Kadambari recommends Conc ' rn: Care of Needy Children Rightfully Nurtured.
Glorious and inglorious, both
All a matter of perception
Of those she cared little about
In her journey from obscurity