Karlo Sevilla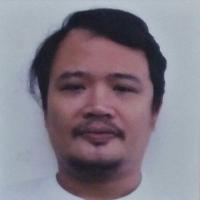 Karlo Sevilla writes from Quezon City, Philippines and is the author of two poetry collections: Metro Manila Mammal (Soma Publishing, 2018) and You (Origami Poems Project, 2017). He has more than a hundred poems published in various literary magazines and platforms worldwide, including Philippines Graphic, Radius, Collective Unrest, Matter, Eclectica, I am not a silent poet, Tuck Magazine, and elsewhere. He currently studies for the Certificate in Literature and Creative Writing in Filipino program of the Center for Creative Writing of the Polytechnic University of the Philippines. Karlo recommends Families of Victims of Involuntary Disappearance (FIND).
"…a red lantern flashed a signal…
We had never seen such a sign used before,"
 
​the armed visitor alleged.