Karlo Sevilla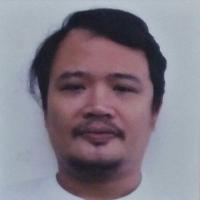 Karlo Sevilla of Quezon City, Philippines is the author of the poetry collections Metro Manila Mammal (Soma Publishing, 2018) and Recumbent (8Letters Bookstore and Publishing, 2023). Recognized among the Best of Kitaab 2018, shortlisted for the 2021 Oxford Brookes International Poetry Competition, and thrice nominated for the Best of the Net, his poems appear in Philippines Graphic, Philippines Free Press, The New Verse News, Protean Poets Reading The News, Line Rider Press, Radius, I am not a silent poet, and elsewhere. Karlo recommends Families of Victims of Involuntary Disappearance (FIND).
Keep them employed:
the village watchmen,
the police, the defenders,
the prosecutors, the judges,
the prison guards, the chaplains . . .
"…a red lantern flashed a signal…
We had never seen such a sign used before,"
 
​the armed visitor alleged.