Jacqueline Jules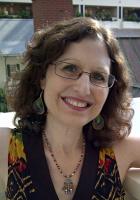 Jacqueline Jules is the author of three chapbooks, Field Trip to the Museum, (Finishing Line Press), Stronger Than Cleopatra (ELJ Publications), and Itzhak Perlman's Broken String, winner of the 2016 Helen Kay Chapbook Prize from Evening Street Press. Her work has appeared in over 100 publications including The Literary Nest, Sow's Ear Poetry Review, Glass, Beltway Poetry, Innisfree Poetry Journal, Gargoyle, and Connecticut River Review. She is also the author of forty books for young readers. Visit her online at www.jacquelinejules.com.
Wisdom presumably learned
from the stabbing death
of Kitty Genovese in 1964
and the neighbors who watched,
​each waiting for the other to act.