Mark Folse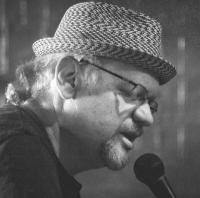 Mark Folse lives and writes in and often about New Orleans. His work has appeared in The Dead Mule School of Southern Literature, The New Delta Review, Metazen, New Laurel Review, Ellipsis,  What We Know: New Orleans as Home, The Maple Leaf Rag IV, and A Howling in the Wires (which he co-edited). Mark recommends the Louisiana Abortion Fund.
They are taking children
from themselves and
away from their parents
​to help build the wall.