Amy Ballard Rich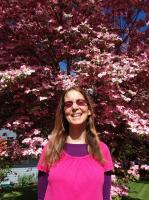 Amy Ballard Rich's  work can be found in many anthologies, including Mermaid Mirror and Milvia Street Art and Literary Journal. When not writing she can be found advocating for social justice and hugging trees.
"Great band", I told her as I dried my hands.
I was lying, as they were a horrendous
country rock garage band
trying to masquerade as a blues band
in the very white small city
​of Eugene, Oregon.