Raymond Keen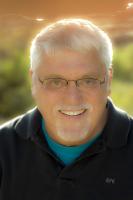 Raymond Keen was educated at Case Western Reserve University and the University of Oklahoma.  He spent three years as a Navy clinical psychologist with a year in Vietnam (July 1967 – July 1968).  Since that time he has worked as a school psychologist and licensed mental health counselor in the USA and overseas, until his retirement in 2006.  He is a credentialed school psychologist in the states of California and Washington, and a licensed mental health counselor in the state of Washington. 
Raymond is the author of Love Poems for Cannibals.  He is also the author of a drama, The Private and Public Life of King Able.  Raymond's poetry has been published in 41 literary journals.
Europe is, as far as we can tell,
A very dirty place, you know.
You know what I mean?