R. Keith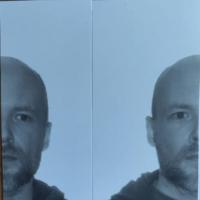 R. Keith is a persona that works with poetics, fiction, visuals.
Currently he is publishing one book each month for a year.
Latest books include: 9999 (Cajun Mutt Press), Plangent, The book of (Alien Buddha Press), a polemic study of negative space (Ma Press), FLOP (Rust Belt Press) His visual art has been presented in galleries in Canada, Malta, and Russia.
He recommends the Brain and Behavior Research Fund.