Melinda Palacio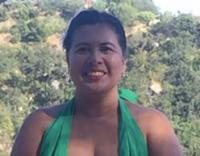 Melinda Palacio lives in Santa Barbara and New Orleans. Her books include the novel, Ocotillo Dreams, and poetry collections Folsom Lockdown and How Fire Is a Story. Her work has been featured in several journals and anthologies and online in the Academy of American Poets. Her third poetry collection, Bird Forgiveness, is forthcoming from 3: A Taos Press.  
Across Audubon Park, a man makes his bed on concrete, head
inside a cardboard box; feet in fur moccasins require a second
glance at his cradled thighs, hands, face, hidden like the wood duck.