Kurt Newton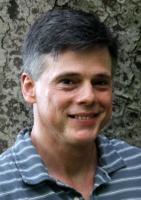 Kurt Newton poetry has appeared in Cajun Mutt Press, Alien Buddha Zine, Horror Sleaze Trash, and in the anthologies More Alternative Truths, Alternative Truths: Endgame, and Shout: An Anthology of Resistance. His latest poetry collection, Nazi Swastika Bikini Wax Illumanti, a dark and humorous look at pop culture, was published last year by Alien Buddha Press.
Such a Grand Wizard, 'tis rare.
Once in a lifetime, they say,
perhaps in all of history, says he.
Spoken like a true Grand Wizard.
A slow but
irreversible
autopsy
was performed
until the last item,
the last memory
​remained,