Kelley Jean White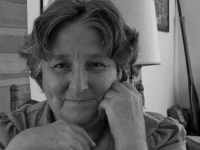 Pediatrician Kelley White has worked in inner city Philadelphia and rural New Hampshire. Her poems have appeared in Exquisite Corpse, Rattle and JAMA. Her recent books are Toxic Environment (Boston Poet Press) and Two Birds in Flame (Beech River Books.) She received a 2008 Pennsylvania Council on the Arts grant.
Must have at least (45) forty-five Concessions.
some Educational Shows, a good Plantation
show and not more than two gypsies.