john sweet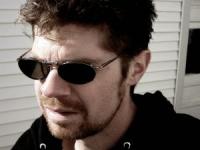 john sweet, b 1968, still numbered among the living. A believer in writing as catharsis. Opposed to all organized religion and political parties. His latest collections include Heathen Tongue (2018 Kendra Steiner Editions) and A Bastard Child in the Kingdom of Nil (2018 Analog Submission Press). All pertinent facts about his life are buried somewhere in his writing.
once the tyrants have the barrel of the gun
placed firmly against the back of your neck,
all they can ever think about is pulling the trigger
and you can believe in god or
you can not believe
and in the end you die
and do you want an apology?