John Sweet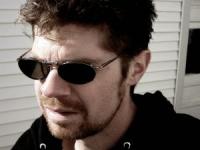 John Sweet sends greetings from the rural wastelands of upstate New York. He is a firm believer in writing as catharsis, and in the continuous search for an unattainable and constantly evolving absolute truth. His latest poetry collections include A Flag on Fire Is a Song of Hope (2019 Scars Publications) and A Dead Man, Either Way (2020 Kung Fu Treachery Press).
once the tyrants have the barrel of the gun
placed firmly against the back of your neck,
all they can ever think about is pulling the trigger
and you can believe in god or
you can not believe
and in the end you die
and do you want an apology?