Desiree Brown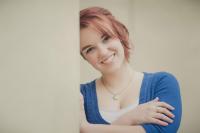 Desiree Brown has been writing ever since she was able to. Homeschooled for grades kindergarten through twelfth, Desiree enrolled at Central Piedmont Community College at age fifteen to study English and American Literature and published her first poetry collection, Roses are Read, at age eighteen. Currently, Desiree is working toward her degree in English at UNC Charlotte and plans to transfer to UNC Chapel Hill to work toward a Ph.D. She continues speaking out to adolescents and young adults through her writing.
a topic they're naive in. a society
misperceived. my complexity thieved
of its difficulty. no one said love.