David Fewster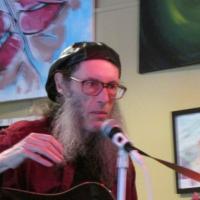 David Fewster is the author of Diary of a Homeless Alcoholic Suicidal Maniac & Other Picture Postcards, a volume of poetry funded by a Tacoma Artists Initiative Grant in 2003. His work has also appeared in the anthologies Revival: Spoken Word from Lollapalooza 94 (Manic D Press) and Thus Spake the Corpse Vol. 2: An Exquisite Corpse Reader" (Black Sparrow Press). He also plays in the musical duo Folksingers In Hell. He endorses Guadalupe House aka The Tacoma Catholic Worker.
One second they're the Voice of New Seattle,
the next you're at their goodbye party
as they leave for the new tech job,
program directorship, librarian gig, whatever,
in the next hip city on the circuit.