Antonia Zennaro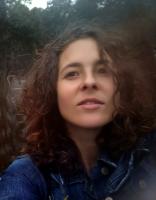 Antonia Zennaro was born in Hamburg, Germany, 1980 and grew up in Bolzano, Italy.
After living, studying and working in Paris, Barcelona, Rome and Hamburg between 1999 and 2013 she moved to Bogotá, Colombia and is now living in New Orleans.
Antonia is a member of the New Orleans Community Print Shop, where she is printing photos in big format on fabrics. Since moving to New Orleans, she has participated in Group and Solo- exhibitions, at The Front, Art-Basel Miami 2018 and Julia912.