Andrew Cyril Macdonald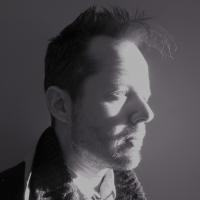 Andrew Cyril Macdonald considers the role of inter-subjectivity in poetic encounter.  He celebrates the confrontations between self and locale and the challenges that occur in moments of injustice. You can find his words in such places as A Long Story Short, Blaze VOX, Cavity Magazine, Green Ink Poetry, Mineral Lit Mag, ODD Magazine, Unique Poetry, Synchronized Chaos and Thorn.  When not writing he is busy caring for seven rescued cats and teaching a next generation of poets. Andrew recommends Covenant House.
preceptors of sheltered cause
and promised libations
 
plexities aroused
​of a yearning to bother.