Andrea Janov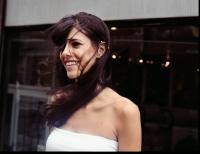 Andrea Janov is a punk rock kid who believes in the beauty of the ordinary, the power of the vernacular, the history of the abandoned. She strives to reveal the power in what we see, say, do, ignore, and forget every day. She holds Creative Writing degrees from SUNY Purchase and Wilkes University. Check out www.andreajanov.com. Andrea recommends FurKid Rescue in Pittsburgh.
             Give him a fake phone number.
Or better yet, a fictitious jealous boyfriend.
  Toss out the phone number, but keep the cash.
Always get 20%
                           or more.