Ritwik Chaudhary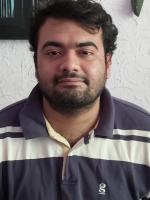 Ritwik Chaudhary is a writer and actor. His writing can be found in Indian Ruminations, RIC Journal, Kitaab, Zeno Magazine, and Countercurrents. Ritwik recommends the Parakh Theatre Group.
The houses' beats in the Sun,
The grand stage of this hour
Has already its blueprint,
Shall we build it, dear brother?
Let's live it, dear friend.
WRITER sits, and cannot write, because of a strangeness characteristic of a life without truth. In his empty works, he has discovered the ideas which to him have already been lost, and he can only begin to look for them.