Leona Strassberg Steiner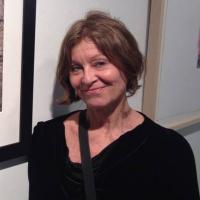 Photographer, printmaker and former dancer Leona Strassberg Steiner has lived her life half in Israel and half in the United States. Steiner has exhibited her photographs and prints extensively with solo exhibitions of her work at The Victory Hall Drawing Rooms of Jersey City and the New Jersey City University Visual Arts Gallery. She has participated in many group exhibitions in Spain, California, Illinois, New Jersey, New Orleans, and New York. Steiner was active in the art scene in Jersey City, where she was a frequent collaborator in projects such as We Are 6 at Alley Arts, her self-run studio/atelier/gallery. In 2016 she co-founded Catalyst Collective New Orleans. Leona recommends the Innocence Project - New Orleans.
Unlikely Stories turned 20 years old on July 1, 2018. The 20th Anniversary Issue was released on July 4, 2018 and included more than a hundred authors and artists.