Jake Cosmos Aller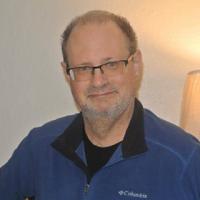 John (Jake) Cosmos Aller is a retired U.S. Foreign Service Officer (diplomat) who is living in South Korea. He served in ten countries during his 27 years of diplomatic service. He served in the Peace Corps in Korea and taught overseas before joining the State Department. He grew up in Berkeley, California but has visited all 50 states, and 50 foreign countries and territories. He holds a Masters's Degree from the University of Washington in Korean Studies and Public Administration. Over 45 literary journals have published his poetry and fiction. He blogs at https://theworldaccordingtocosmos.com. He speaks Korean, Spanish, and Thai.
The figure announced
That he was the spirit
Of Jack Daniels
And had a message
For Sam Adams.