Chris Nold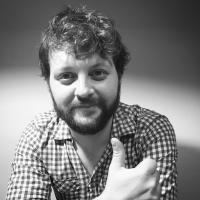 Chris Nold is a writer based in Brooklyn, New York. He's been published recently in Bushwick Daily and Taxicabmag, and also participated in the Strand Bookstore's National Poetry Month "Micro-Residencies." He's also an amateur crimefighter and sommelier.
Recall with startling clarity,
the hue of a private tattoo.
I almost spelled your name again,
fingers tracing foreign flesh.