J. B. Hogan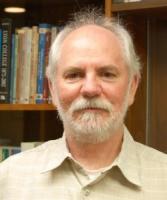 J. B. Hogan has published over 280 stories and poems and eleven books, including Bounty Riders, Bar Harbor, Time and Time Again, Mexican Skies, Tin Hollow, Living Behind Time, Losing Cotton, The Rubicon, Fallen, The Apostate, and Angels in the Ozarks (nonfiction, local professional baseball history). He lives in Fayetteville, Arkansas.
an empire reborn, or men of straw, or 
a form of ashes blown on the wind  
down corridors to arc once more 
or dissolve into nothing.