Arben P. Latifi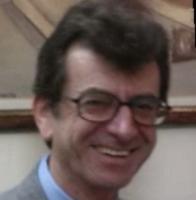 Arben P. Latifi ̶ born in 1961 in Kolonjë, Albania. A graduate of the History-Philology College, State University of Tirana [1985]; MA degree in English Language Arts & Teaching. Postgraduate studies in Diplomacy and International Trade [1987-88]. Teaching career comprises a wide range of locations [Albania, USA, Oman, China] and age groups [from young learners to adults]. Keen to the core principles of the art of translating and poetryspecifics, his distinct style reflects maximum-level accuracy and faithfulness to the original text message, while flexibly and reasonably going the extra mile to add to original merits via enhancement of cohesive interlingual flow, imagery, vocabulary, musicality.
To the man wandering lonely under moonlight,
these porcelain birds in a forsaken-land inn
are unmelting ice-tissue onto the aorta walls!