Louise Landes Levi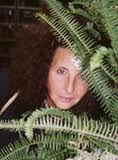 Louise Landes Levi is a poet/translator and musician. Recent works: The Book L (Cool Grove Press 2010), Love Cantos 1-5 (Jack in Your Box Press 2011), Crazy Louise or La Converdazione Sacra (Station Hill 2016), Where I Stand in Angel (Il Bagatto, 2018). Recent recordings: From the Ming Oracle (Sloow Tapes, 2014), Ikiru or the Wanderer (Oaken Palace, 2018) & Colloidal LOVE (Audio.Mer, 2018). Photo by Ira Cohen.
I am honestly more interested in the vivid life of the
village than in the erotic sculpture – at a certain
point however, in a hotel room, my hair catches fire.
    What can she mean, divested
of  her nudity, why does she suggest
   sleep 
          over 
                shadow?