Leona Strassberg Steiner, Art Director
Primary tabs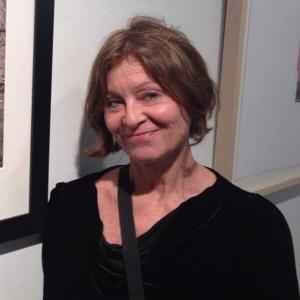 Photographer, printmaker and former dancer Leona Strassberg Steiner has lived her life half in Israel and half in the United States. Her work centers on issues of land, environmentalism, memories, political transgressions, transitions in life, and sometimes beauty. "I enjoy doing projects that can help change the way people look at themselves and others. For me, art is about revisiting our perspectives about race, religion, class, and environmentalism; the end game is seeing how we are all connected on this planet, how we are all one." Steiner has exhibited her photographs and prints extensively with solo exhibitions of her work at The Victory Hall Drawing Rooms of Jersey City and the New Jersey City University Visual Arts Gallery. She has participated in many group exhibitions in Spain, California, Illinois, New Jersey, New Orleans, and New York. Steiner was active in the art scene in Jersey City, where she was a frequent collaborator in projects such as We Are 6 at Alley Arts, her self-run studio/atelier/gallery. In 2015 Leona curated PoliticoPopUp, a one-night exhibition that showed works of 40 artists from around the country, who create political art, with limited exhibition opportunities. In 2016 she co-founded Catalyst Collective New Orleans, with artists who participated in PoliticoPopUp. Catalyst Collective strives to support positive change in the careers of its members while also being a catalyst for positive change in the communities we live in and beyond. You can learn more about her at www.leonastrassbergsteiner.com and www.catalystcollectiveneworleans.com.
Leona Strassberg Steiner handles submissions of visual art and video art at leona AT unlikelystories DOT org. Please read the guidelines before submitting.
Leona recommends the Innocence Project - New Orleans.