celebrating "A Brief Conversation with Consciousness" and "Flight Advice: a fabulary"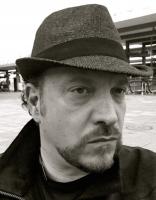 Marc Vincenz has published fourteen books of poetry, including more recently, Becoming the Sound of Bees, Leaning into the Infinite,The Syndicate of Water & Light, and Here Comes the Nightdust. Vincenz' novella set in ancient China, Three Taos of Tao, is forthcoming from Spuyten Duyvil Press. Vincenz is also a prolific translator and has translated from the German, Romanian and French. He has published ten books of translations, most recently Unexpected Development by Klaus Merz (White Pine, 2018). His work has received fellowships and grants from the Swiss Arts Council, the Literary Colloquium Berlin, the National Endowment for the Arts, and the Witter Bynner Foundation for Poetry. Vincenz is editor and publisher of MadHat Press, and publisher of New American Writing.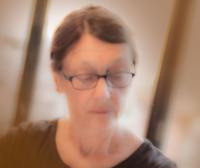 Tobey Hiller is the author of six books: a novel, four collections of poetry, and, most recently, a book of short stories, Flight Advice: a fabulary, just out from Unlikely Books. Her poetry and flash can be found in a variety of magazines and journals, online and off. She thinks the rivers are telling us something. Tobey recommends Doctors without Borders.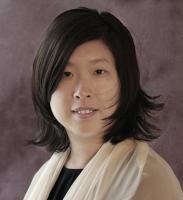 Teow Lim Goh is the author of Islanders (Conundrum Press, 2016), a volume of poems on the history of Chinese exclusion at the Angel Island Immigration Station. Her work has been featured in Tin House, Catapult, PBS NewsHour, Colorado Public Radio, and The New Yorker. She lives in Denver.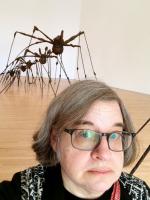 Carol Dorf has three chapbooks available, Some Years Ask (Moria Press), Theory Headed Dragon (Finishing Line Press), and Given (Origami Poems Project). Her poetry and prose have appeared in Poemeleon, Abyss and Apex, E-ratio, Great Weather For Media, About Place, Glint, Slipstream, The Mom Egg, Sin Fronteras, Surreal Poetics, The Journal of Humanistic Mathematics, Scientific American, and Maintenant. She is founding poetry editor of Talking Writing. She is interested in the intersections between poetry, disability, science and parenting. Carol recommends Fair Fight.