Peter Marra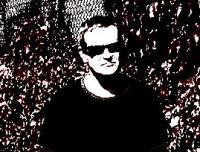 Peter Marra's writings explore alienation, addiction, the misuse of love, the curse of secrets, the pain of victimization and the impact of obsessions.
Peter has had over 300 poems published either in print or online in over 25 journals. His latest poetry collection is Random Crucifixions: Obsessions, Dolls and Maniac Cameras (Hammer & anvil Books). His latest work, A Naked Kiss from a Broken Doll, a surrealistic giallo novel was published in 2019 by Hamer & Anvil Books. He is currently completing a collection of prose poems, as yet untitled. 
Peter recommends Equal Justice Initiative.