Peter Marra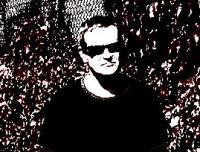 Originally from Gravesend Brooklyn, Peter Marra lived in the East Village, New York from 1979 to 1993 at the height of the punk – no wave music era. His published works include approximate lovers (downtown materialaktion) (Bone Orchard Press), Peep-O-Rama: Sins of the Go-Go Girls (Hammer & Anvil Books) and Vanished Faces (a performance of occult infections) published by Writing Knights Press. His latest poetry collection is Random Crucifixions: Obsessions, Dolls and Maniac Cameras (Hammer & Anvil Books).
Peter's latest work is A Naked Kiss from a Broken Doll published by Hammer & Anvil Books. He was Danse Macabre Magazine's Artist-in-residence for the year 2018.
Peter recommends Equal Justice Initiative.