New Orleans Poetry Festival Reading
On April 21, 2019, the New Orleans Poetry Festival generously hosted a reading by four authors of Unlikely Books. In this video, Jeff Weddle reads from his Unlikely Book, Citizen Relent.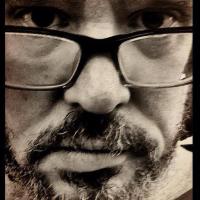 Jeff Weddle is the Welty Prize winning author of Bohemian New Orleans: The Story of the Outsider and Loujon Press. (University Press of Mississippi). His poetry collections include Heart of the Broken World, and Comes to This, both from Nixes Mate Books, and Betray the Invisible, from OEOCO Press. He is also author of a short story collection, When Giraffes Flew, (Southern Yellow Pine Publishing). He teaches in the School of Library and Information Studies at the University of Alabama.