New Orleans Poetry Festival Reading
On April 21, 2019, the New Orleans Poetry Festival generously hosted a reading by four authors of Unlikely Books. In this video, Jeff Weddle reads from his Unlikely Book, Citizen Relent.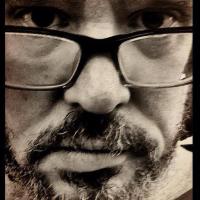 Jeff Weddle is a more or less reasonable human being. He is the author of nine books, and co-author of one other. He mostly writes poetry, but fiction and non-fiction sometimes escape. His most recent books include Dead Man's Hand (Poetic Justice Books, 2019), A Puncher's Chance (Rust Belt Press, 2019), and Citizen Relent (Unlikely Books, 2019). He won the 2007 Eudora Welty Prize for Bohemian New Orleans: The Story of the Outsider and Loujon Press (University Press of Mississippi, 2007). Jeff teaches in the School of Library and Information Studies at the University of Alabama.