from "embodied duet, recalcitrant aesthetic"
Victorian lace, floral teacups, a childhood in rules, my mother walked the line left by her parents' trace. Straight and tall, straight and tall. In spring, in California hills, she would wander away from family, seek the shallow bowls left by blasted oak roots, find baby-blue-eyes, love-lies-bleeding, buttercups, milkmaids, larkspur, fairy bells. Or snip snapdragon and hollyhock blooms from the garden to make dolls. Glide into the air on a rope swing dropped the limb of an liveoak. And gradually learn to be lady-like. Dance lessons in the family livingroom, learn to follow, never to lead. Walking perfectly upright. Cross your ankles. Set the table. Serve dessert, save the smallest serving for herself. And secretly read the books her mother felt too old for her--detective fictions, romances, coming of age. What would it be like to fall in love? Sweet promises and hard hands of a handsome man, given to alcohol, wait in the wings. Later, her teacups stood silent in a glass-fronted cabinet: violets, pansies, iris, and roses--roses in tendrils, roses in garlands, roses in bouquets--cups and handles rimmed in gold. Is this how a woman lives, behind glass? Against a wall?
Against the rules of fairy princesses and princes charming, I rode my brothers' abandoned bicycles up and down the roads, raced boys, wore jeans, yelled, rode horses. Stuck out my tongue. Swore worse than either father or brother, and wore a skirt appliquéd in blue and black butterflies. Chased butterflies with a net. Imagined myself an outlaw, a righteous indigene never surrendering, a wild horse on the plains, fierce, fast, untamable. Untouchable. Is this how a girlchild lives, behind walls? Within a dream? What would it mean to not be afraid?
If only the making of floral dolls were what constitutes being a lady. I would have wanted to create from early on--to touch brimming petals and pussing stamens. Since as far back as I can remember--the draw to create. Creation--always relevant to my gender.
Such traction there is perhaps why I invented a version of mother I could work with--regardless of her. Barbie doll in one hand, Ken doll in another. Sexual postures behind the closed door. Trying not to make mutterings too loud from me though in my own mind Barbie and Ken were having a rowdy and great time with their bodies together.
I am getting drinks with a friend. At the table, she reflects it is amazing to hear how neutrally I express regarding my mother, father--family. It wasn't always that way--required alchemical integrity. The crafting of a visage I could light up with the chi in me that needed mother a certain way --and the chi of mother that was actually there. Curious how she felt about the large apple tree in her family yard, the warm afternoons, having so many brothers and sisters she had to watch. Tasks meant she could not flirt with boys as much as she wanted. Her trim waist and wide hair. Her hips constantly growing larger.
Was her memoir linear? Would I ever find it?
Perhaps if I just dug deeper into the dirt during Osha hole digs I might find a flicker of my mother in the tourmaline-like jewels reflected from Dark Mother's eyes. Moods are faces of the goddess. Goddess moods might find me my mother.
After moving out from the family home I recall our first rift. She would not tell me about their sex. I was blocked from that info. My hands still ache--longing for Barbie and Ken. Without mother's consent I now just hold her as a sexual image in my mind and feel much more ease in regard to her. Perhaps I only ever had to sexualize my mother so she can unconditionally be a sexual being to me.
If as a child I was stunned by my mother's shorn waist-length hair, wound and nestled in a blue satin box, the photo of her in shorts on the high hub of a parked car (1940?) talking and smiling among friends, wearing short cuffed shorts, her legs stretched along the running board, held me in fascination. Irrefutably sexual. Not mother, not daughter. Woman-on-the-hunt/haunt, her breasts nestled like hungry animals in a cotton blouse knotted at her waist, hair blown in the breeze. "Beautiful." Sexual. What I. Wanted. What lay out of reach. Though imagining her tangled with my father in bed escaped me, my younger sister would later regale me with stories of mother's long, luxurious post-coital baths, her pride in my father's skill as a lover, sound of her humming under her breath in the water. I was gone by then, all legs, breasts, hips and helpless hunger.
Verboten body, fingering my clit. What did I know of "love", let alone sex. A prize on a bough, waiting to be plucked. What old men want of young women, a fountain of youth and not enough sense to hold herself dear. What do I know of her, long now let loose?
My brothers still joust over who had the last word, Granddad in his stern mastery of the household or Grandma's quiet, final word, chastening. A limit met but never crossed. How sex tangles into life, loquacious juice, lover flowing into me.
Speak the unspeakable tendril--thwart turnstile until no separation. How free can sex be? It is, after all, a coming together. Come together freely? Only in retrospect.
Focus herein not so much on the act but the strewn lights--the art. Let a quickening and then control it. What ever creates the event in the bed? On the grass or grit of dirt under the stars? The hard shining of light? What precursors? What secret words? Flow chart the eros.
It could have been called anything: Eden, happenstance, how a Mormon man and a Mormon woman. It could have been called--how her long and dark hair flowed over his shoulders as they embraced. He had been salivating for her for years. Been a good Mormon boy--held back on masturbating, held her words in his creased mouth, opened her doors, bought things for her with money he did not have.
But what was it that made her wet? Not how he smelled. Not his bright eyes. Not how he plucked his eyebrows because he had once heard her comment it was attractive when men did so. Not the required tasks (though she certainly required them) so much as his love for and focus on only her. She--a sentimental monogamist from the beginning--but one who needed him to prove it was worth it. Look at me, honey. Need me. Focus on me. Make me your whole reality. A meditative mentality--his eyes, his thoughts, his body parts all directed at her. A mirror in which he was always reflecting her back to her.
She envisioned it myriad times, myriad dimensions, every position possible. She visualized him taking her in the garden--the wet dirt between their outstretched hands--or in heaven--after they had departed this life. Him taking her--but not without her having given him the go-ahead to take. Go-ahead not always verbal but clear. To be intuited from her body. Go-ahead--she wanted it ringing in his head so he knew she is always topping--even if many years later--when she is finally monogamously married
her preference is to be on her back. Back ward, warding off what? Desire? A woman naming the leaves of her profligate body? Gone to wilderness. Forest, meadow, tall grass prairie, a field of stars in her dark hair. We might as well be visible, forsaking certainty. Make numinous the petal longings.
Flat stone lain on flat stone, lapped and layered like sediment. She was. She. Held her own shoulders and forgot. (Time). Summer shifts through oak and hemlock boughs. Be low. A hive turning, twist of hair over her back, yonder, child-self running into the shelter of a blasted root-bole. Child-self. Former-self, an opalescent shell cupped in her hands. He was very handsome. Code for. Then I was-- If she cuts off her hair, is she no longer beautiful?
Five babies, seven tries. A stillbirth bleeds into the toiletbowl and is lost. Laboring on a hospital bed. Like her body, the year sheds its borrowed forms. Two and two. Two and one last.
Then. Yonder once: vanished into eclipse's microcosm. An unsettled place. It's me. Blueblue eyes stare into mine from the perch of a bed. I've come to visit. Little gnat-catcher. I'm here. Let me take you, outside, into the garden. Birds, spent seeds, a patch of blue further and further removed. Do you remember the sound of ship's bell, calling us home to supper? A violet Rose of Sharon flowers against their bedroom window.
Dye your hair to make a statement--to take up space. Draw out the stance from yourself--even as you most desire to use it to uphold a mythic--Woman. Woman--deeper than any nomer could--and yet, the name. Breathe with her. Want her both peripherally and directly. Do what you do because of love.
She asks you as she is driving away--if you could possibly write an affirmation particular to her worth. She is asking you to be her life for her for a moment.
Swollen glands while I swallow. Ache of reflection and refraction. The grandeur of Sophia's gifts. Sophia happens completely inside you--does not mean you can't share her. Share we must.
"Of course. That's what I was born for." Lifting a chalice from where we had just been eating--a container to hold the thought-forms until I can get home and transfer thought to name.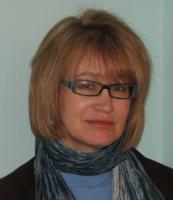 Marthe Reed (1958-2018) published five books: Nights Reading (Lavender Ink, 2014); Pleth, with j hastain (Unlikely Books, 2013); (em)bodied bliss (Moria Books, 2013); Gaze (Black Radish Books, 2010); Tender Box, A Wunderkammer (Lavender Ink, 2007). The author of six chapbooks, her collaborative chapbook thrown, with j hastain, won the 2013 Smoking Glue Gun contest. Her poetry was published in BAX2014, New American Writing, Golden Handcuffs Review, Entropy, New Orleans Review, Jacket@, Fairy Tale Review, Exquisite Corpse, The Volta, and The Offending Adam, among others. Her poetry reviews appeared in Jacket2, Galatea Ressurrects, Openned, Cut Bank, New Pages, The Rumpus and Rain Taxi. Reed was co-publisher and managing editor for Black Radish Books.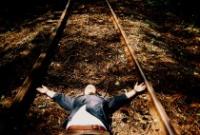 j/j hastain is a collaborator, writer and maker of things. j/j performs ceremonial gore. Chasing and courting the animate and potentially enlivening decay that exists between seer and singer, j/j hopes to make the god/dess of stone moan and nod deeply through the waxing and waning seasons of the moon.