"Dead-End Loitering..." and "Insular"
Dead-End Loitering...
A whole afternoon, in the wrong cemetery,
looking around for Kierkegaard's resting place.
The fondness of philosophy
conceives anxiety in a chilly winter day.
 
The weather is arid and ominuous.
Sorren had a crush on a woman, whom he then left,
afraid of making her unhappy
or rather of suffering the anxiety of an alluded child.
 
Our sentiments are equally anxious this afternoon.
You insist we'll miss our last train,
as I watch the kids frolicking in peace amid graves
and scan one burial section after another.
 
I have counted more than ten Sorrens so far,
but it all doesn't help my anxiety
to beat the thought of missing yet another train,
while loitering forever in the same dead-end place...
Copenhagen, Fall 2016 
---
Insular
To the man wandering lonely under moonlight,
these porcelain birds in a forsaken-land inn
are unmelting ice-tissue onto the aorta walls!
 
To the man shunning forsaken-lands in dread,
the Bird of Fire grows unceasingly insular,
until his manhood boundaries are put to test.
 
There, where the shadow of flames
caresses the porcelain frigidness...
Copenhagen, September 2016
[P.S:"Bird of Fire" is borrowed from the Danish poet Niels Hav]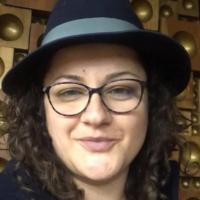 Alisa Velaj was shortlisted for the annual international Erbacce-Press Poetry Award in UK in June 2014. Her works have appeared in more than 100 print and online international magazines in Europe, UK, USA, Australia and India. Recent publications include Stockholm Literally Review, Lethe Literary and Art Journal, The Ofi Press Magazine, A New Ulster, Poetry Space, Haaretz, The Linnet's Wings, Stag Hill Literary Journal, Orbis Magazine, The Quarterly Review etc etc. Her poetry collection, With No Sweat At All, will be published by Cervana Barva Press in 2020.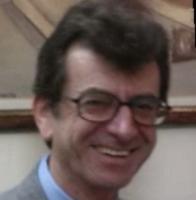 Arben P. Latifi ̶ born in 1961 in Kolonjë, Albania. A graduate of the History-Philology College, State University of Tirana [1985]; MA degree in English Language Arts & Teaching. Postgraduate studies in Diplomacy and International Trade [1987-88]. Teaching career comprises a wide range of locations [Albania, USA, Oman, China] and age groups [from young learners to adults]. Keen to the core principles of the art of translating and poetryspecifics, his distinct style reflects maximum-level accuracy and faithfulness to the original text message, while flexibly and reasonably going the extra mile to add to original merits via enhancement of cohesive interlingual flow, imagery, vocabulary, musicality.