Dear Joanne,
Thank you for choosing SureMed Home for your loved one's long-term residential care needs. 
We know recent news stories1 have sparked apprehension about the safety and well-being of residents in long-term care facilities across the United States. We've heard your questions, and we share your concerns. That's why we're introducing our new premium service for your loved one: the BeSureTM level of care. Under this new program, our expert staff will provide the following BeSureTM assessments:
Daily2 physical examination3 and, if necessary4, removal of "insect larvae"5 that might have become embedded in your loved one;
Monthly pregnancy 6, 7, 8, 9 tests.
BeSureTM is provided for an additional $5,000 per month10, which conveniently will be included on your regular monthly invoice. Of course, these services are optional, but we know your loved one's dignity is of the utmost importance. Wouldn't you rather Be Sure?
Contact our business office directly if you choose to opt11 your loved one out of this compassionate service.
---
1 SureMed Home has not been found guilty of, or liable for, any past claims of resident neglect or abuse. No public statements will be forthcoming regarding current or pending prosecution for such claims. 
2 "Daily" examinations will be performed on non-holiday weekdays, provided sufficient staff is available.
3 "Examinations" will be limited to readily visible areas of resident's body. SureMed staff will not be responsible for body areas covered by items such as clothing, bed linens, bandages, etc.
4 "Necessary" procedures will be determined by SureMed staff, based on the degree of infestation and level of staff available.
5 "Insect larvae" will be removed as deemed necessary by SureMed staff, at the rate of $5 per maggot.
6 Monthly pregnancy tests will be administered regardless of gender, age, or level of consciousness, at the rate of $50 per test. 
7 Administration of a pregnancy test does not constitute an admission of guilt by SureMed Home (or its employees) of unauthorized sexual contact with facility residents or staff. 
8 Any resident found to be pregnant will be immediately discharged from SureMed Home. Resident's responsible party (you) must remove the resident from SureMed's facility by the end of the day in which the pregnancy is detected. Any pregnant resident still on SureMed property by that time will be placed safely at the nearest public bus stop.
9 In the event that a pregnancy is not detected until the birth of an infant, all birth-related costs will be added to the resident's monthly invoice. The resident will be allowed to maintain residence in the SureMed facility, provided the infant is promptly removed from the building. Any unclaimed infants will be placed safely at the nearest public bus stop.
10 Resident's responsible party (you) guarantee payment for any BeSureTM services not covered by your loved one's insurance.
11 An administrative charge of $100 per month will be included for any resident that "opts out" of this compassionate level of service.
---
* SureMed Home will vigorously pursue civil and legal action against any party making accusations alleging resident neglect or abuse.
** As a reminder, the residence contract you signed upon admittance of your loved one is a fully binding contract, and as such, all monthly fees continue to be due on the date specified. Failure to provide payment in a timely manner will result in legal action.
Thank you for choosing SureMed Home!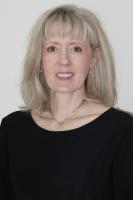 Myna Chang's work has been selected for Best Small Fictions, Fractured Lit,  X-R-A-Y Lit Mag, and The Citron Review, among others. She has won the Lascaux Prize in Creative Nonfiction and the New Millennium Award in Flash Fiction. Read more at mynachang.com or find her on Twitter @MynaChang. Myna recommends Moms Demand Action for Gun Sense in America.