Unlikely Saints, February 2023
On February 27, 2023, the Unlikely Saints gathered at Bar Redux in New Orleans for a night of poetry, cupcakes, and fun! Matthew Hupert, Alex Jennings, Brad Richard, and Cate Root read their poems. This is the full footage of all four readers.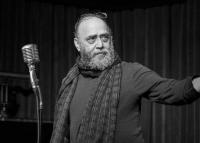 Matthew Hupert is a writer and multi-media artist from New York City. He is a founder of the the NeuroNautic Institute &  of NeuroNautic Press. He has 2 full length collections, Ism is a Retrovirus (2011- Three Rooms Press) and Secular Pantheism (2019 - NeuroNautic Press). He is also the author of several chapbooks, & his writing has appeared in numerous journals and anthologies.
Matthew hosts several poetry reading series, including the annual showcase for New York voices Night in the Naked City, and the monthly series NeuroNautic Institute Presents. He is a recipient of the 2020 New York Acker Award for Show Organizer and Host.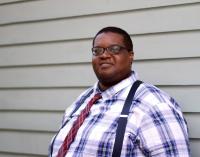 Alex Jennings lives in New Orleans. His writing has appeared in podcastle, The Peauxdunque Review, Obsidian Lit, the Locus-Award-winning Luminescent Threads: Connections to Octavia Butler, and in numerous anthologies including New Suns: Speculative Fiction by People of Color, New Suns 2, and Africa Risen. His speculative poetry review column, "Chapter and Verse" appears regularly in The Magazine of Fantasy and Science Fiction. He is a graduate of Clarion West (2003) and the University of New Orleans. He was born in Wiesbaden (Germany) and raised in Gaborone (Botswana), Paramaribo (Surinam), and Tunis (Tunisia) as well as the Columbia, MD. His debut novel, The Ballad of Perilous Graves is available wherever books are sold.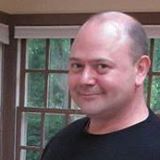 Brad Richard is the author of three books of poems and two chapbooks, including Motion Studies (The Word Works, 2011), Curtain Optional (Press Street, 2011), and Butcher's Sugar (Sibling Rivalry Press, 2012). His poems and reviews have appeared or are forthcoming in American Letters & Commentary, Barrow Street, Gettysburg Review, Guernica, Literary Imagination, Mississippi Review, New Orleans Review, Passages North, Plume, Witness, and Xavier Review, among other journals.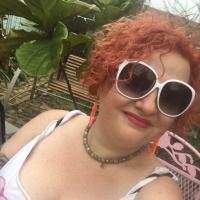 Cate Root is a writer from Kansas City. In her 16 years in New Orleans, she has earned a masters in creative writing, worked several jobs, fostered a relationship with a standoffish calico, found a place in the local writing community, and was a major force behind Dogfish, a popular reading series from 2015 until the 2020 pandemic.