The Apparatus of the State
Created by Kim Coleman and Leona Strassberg Steiner, from a speech by Angela Davis.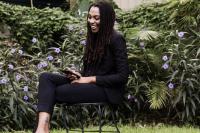 Kim Coleman is a native New Orleanian, historian, storyteller, and photographer. She received her Bachelor of Arts degree from Dillard University in History and a Master of Arts degree from Southern University at New Orleans in Museum Studies. As the Curatorial Manager and Education Specialist at the McKenna Museums, Kim has combined her love of history and art to develop authentic New Orleans historical and contemporary narratives. As a historian, Kim's research focus' on the development of race politics in Southeast Louisiana and the continued disenfranchisement of Black people in the 21st century. As a photographer, Kim has explored land loss, community displacement, and state-sanctioned violence.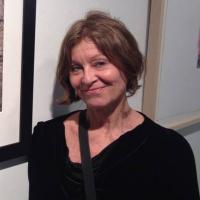 Photographer, printmaker and former dancer Leona Strassberg Steiner has lived her life half in Israel and half in the United States. Steiner has exhibited her photographs and prints extensively with solo exhibitions of her work at The Victory Hall Drawing Rooms of Jersey City and the New Jersey City University Visual Arts Gallery. She has participated in many group exhibitions in Spain, California, Illinois, New Jersey, New Orleans, and New York. Steiner was active in the art scene in Jersey City, where she was a frequent collaborator in projects such as We Are 6 at Alley Arts, her self-run studio/atelier/gallery. In 2016 she co-founded Catalyst Collective New Orleans. Leona recommends the Innocence Project - New Orleans.