The Apparatus of the State
Created by Kim Coleman and Leona Strassberg Steiner, from a speech by Angela Davis.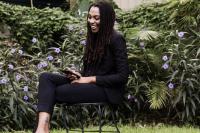 Kim Coleman is a native New Orleanian, historian, storyteller, and photographer. She received her Bachelor of Arts degree from Dillard University in History and a Master of Arts degree from Southern University at New Orleans in Museum Studies. As the Curatorial Manager and Education Specialist at the McKenna Museums, Kim has combined her love of history and art to develop authentic New Orleans historical and contemporary narratives. As a historian, Kim's research focus' on the development of race politics in Southeast Louisiana and the continued disenfranchisement of Black people in the 21st century. As a photographer, Kim has explored land loss, community displacement, and state-sanctioned violence.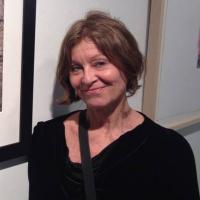 Leona Strassberg Steiner: "From the beginning of my photographic career, I have searched for ways to take photographs that are not realistic adaptations of what I see or perceive. When my work suggests an altered state of consciousness, or a dream like, or painterly quality, then I know that I have been successful in my endeavors. My photos suggest a place in time that maybe really does exist, but maybe not in our present dimension or time. I prefer to leave actual details as an unknown, so that the viewer is never really sure where this picture may have been taken or if it is even from this lifetime or realm of consciousness. Having come from the dance world, the visuals that I created then on stage were never what they seemed; this way of looking at the world continues in my photography and image making today." Leona recommends the Innocence Project - New Orleans.