The 20th Anniversary Issue of Unlikely Stories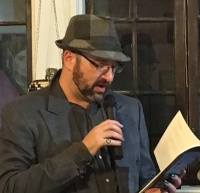 Jonathan Penton founded UnlikelyStories.org in 1998. His own poetry books are Last Chap (Vergin' Press, 2004), Blood and Salsa and Painting Rust (Unlikely Books, 2006), Prosthetic Gods (New Sins Press, 2008), Standards of Sadiddy (Lit Fest Press, 2016), and the electronic chapbook Backstories (Argotist E-books, 2017). He lives in south Louisiana, after a fashion. Jonathan recommends the Southern Poverty Law Center.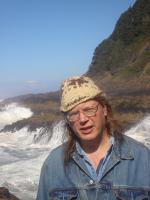 dan raphael's 26th book of poetry, Out in the Wordshed, is scheduled to come out this fall from Last Word Press, Other recent poems appear in Synchronized Chaos, Pangolin, Rasputin and Otoliths.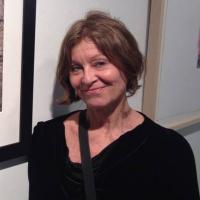 Photographer, printmaker and former dancer Leona Strassberg Steiner has lived her life half in Israel and half in the United States. Steiner has exhibited her photographs and prints extensively with solo exhibitions of her work at The Victory Hall Drawing Rooms of Jersey City and the New Jersey City University Visual Arts Gallery. She has participated in many group exhibitions in Spain, California, Illinois, New Jersey, New Orleans, and New York. Steiner was active in the art scene in Jersey City, where she was a frequent collaborator in projects such as We Are 6 at Alley Arts, her self-run studio/atelier/gallery. In 2016 she co-founded Catalyst Collective New Orleans. Leona recommends the Innocence Project - New Orleans.