Refugees from OneNote Planet
– Beginning of Message from the Inter-Planetary Council  –
You can consider yourselves very lucky, very lucky indeed! While you have failed to produce dark gold fluid, that you call 'honey,' at least you specified that it was synthetic. If not, your case would have appeared before the Central Galactic Council immediately.
By a lucky, inexplicable fluke, a musical person in Sushostra heard the symphonic vibes of the dolphin and whale species of your planet, and diffused it to some of his peers. They combined it with the harmonics produced naturally by the Mini Starry Belt. Now this melody has become popular there. The demand for the sounds of whales and dolphins is growing.
Therefore, while there is no concession in the gold amounts you have to place in the Inter-planetary Container at specified times, you will not be fully 'penalized,' as you call it, for your failure to produce 'honey,' with organically bound molecules.
You will beam up regular batches of sounds of whales and dolphins. If they are induced to produce these sounds artificially, then you will go back to square one.
In order for these Cetaceans to emit sonics that induce positive vibrations more frequently, you will do everything in your power to create a harmonious environment in their surroundings. Failure to beam up specified batches of sounds at regular intervals will result in Sushostra demanding adequate compensation. This could take the form of other metals, such as platinum, titanium, or the hardest stones of your planet.
– End of Message from the Inter-Planetary Council  –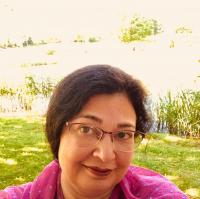 Sultana Raza's poems have appeared in numerous journals, including Columbia Journal, and The New Verse News, London Grip, Classical Poetry Society, spillwords, Poetry24, Dissident Voice, and The Peacock Journal. Her fiction has received an Honorable Mention in Glimmer Train Review (USA), and has been published in Coldnoon Journal, Szirine, apertura, Entropy, and ensemble (in French). She has read her fiction/poems in India, Switzerland, France, Luxembourg, England, Ireland, and the US. Sultana recommends MSF.