Sultana Raza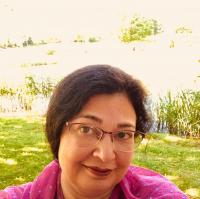 Sultana Raza's poems have appeared in numerous journals, including Columbia Journal, and The New Verse News, London Grip, Classical Poetry Society, spillwords, Poetry24, Dissident Voice, and The Peacock Journal. Her fiction has received an Honorable Mention in Glimmer Train Review (USA), and has been published in Coldnoon Journal, Szirine, apertura, Entropy, and ensemble (in French). She has read her fiction/poems in India, Switzerland, France, Luxembourg, England, Ireland, and the US. Sultana recommends MSF.
It's just an excuse to get nearer the whales, and especially the dolphins. We can't keep them here, you see, because of the high amounts of sulphur in our atmosphere which would fry them straightaway.
You should never make the heightening of your powers obvious or visible. Just pretend to be your normal self, whilst going about your business. All violations will result in the removal of the micro-chip, with no time off given for withdrawal effects.