Refugees from OneNote Planet
– Beginning of Message from the Probations Committee of the Inter-Planetary Council  –
Due to a mistake in File 247//FZG//85048//QTU//33989 of Packet 26862<TPO>9236<IPO>922 of Group 388/2/639, this new task has been revoked. This has not come as a surprise to the Probations Committee of the Inter-Planetary Council. Now the former management team of DarkDrinxKo have been given the option to volunteer to be part of our Zaaturu Outer Space Probe exploration team. They will be confined to a cell on the lower deck, and given the task of recycling organic waste to sustain the crew on their journey of 100 Uniform Universal Blocks of Time. They can be given enzymes that will block their sense of smell, provided they carry out their new tasks without mistakes during the first six months of the journey according to the time of their planet. There will be no compensation in concrete form for this task except for the knowledge that virtue lies in contributing positively for the common good of the galaxy.
– End of Message from the Probations Committee of the Inter-Planetary Council  –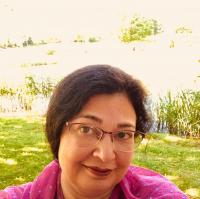 Sultana Raza's poems have appeared in numerous journals, including Columbia Journal, and The New Verse News, London Grip, Classical Poetry Society, spillwords, Poetry24, Dissident Voice, and The Peacock Journal. Her fiction has received an Honorable Mention in Glimmer Train Review (USA), and has been published in Coldnoon Journal, Szirine, apertura, Entropy, and ensemble (in French). She has read her fiction/poems in India, Switzerland, France, Luxembourg, England, Ireland, and the US. Sultana recommends MSF.