Refugees from OneNote Planet
– Beginning of Message from the Inter-Planetary Council  –
The Inter-Planetary Council refuses the plea of the former management team of DarkDrinxKo to turn their sentence from 'isolation on the Isle of Vacuity' to 'separation of the organic form from its consciousness.'
This was our first verdict, but at least, due to the pleas of their lawyers, the sentence of neutralization and removal of their consciousness from their organic forms was suspended. They can be grateful for the change in the first verdict.
Their plea to be transferred to another high security prison has been turned down too.
As a minor concession, in addition to their cleaning chores, they will be given the new task of sorting the back-log of Zaaturu files by colour, since they cannot read the language. These are precious arte-facts from the paper era, so they are to be handled only with the gloves provided. One mistake, and this new interesting task will be revoked.
– End of Message from the Inter-Planetary Council  –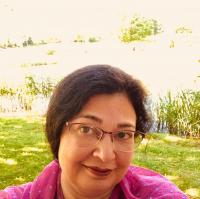 Sultana Raza's poems have appeared in numerous journals, including Columbia Journal, and The New Verse News, London Grip, Classical Poetry Society, spillwords, Poetry24, Dissident Voice, and The Peacock Journal. Her fiction has received an Honorable Mention in Glimmer Train Review (USA), and has been published in Coldnoon Journal, Szirine, apertura, Entropy, and ensemble (in French). She has read her fiction/poems in India, Switzerland, France, Luxembourg, England, Ireland, and the US. Sultana recommends MSF.