"Second one from the right on the top shelf."
Vance took down the volume and began riffling through pages while Hopper leaned back in his leather chair and closed his eyes. "A little farther," he said, intuiting. "Stop on 400." He opened his eyes. "Do you see the results of the election for Governor in 1848?" His voice had the unhurried patience of a scholar who knew that all truths would be uncovered in the fullness of time.
Vance turned two pages and there it was. "There's discontent among the voters," he said. "You can sense it from the drop in Whig support that starts around Albany and just spreads."
"My own family started that," Hopper said, closing his eyes again. "This would have been my great grandfather's grandfather." Vance held his breath as the memories flooded out. "There were four brothers in that generation. Who survived to adulthood. Two of them started an iron foundry outside Claverack. This was when mining was a going industry in the north country."
"What did they make?" Vance didn't turn the page.
"Oh, farm implements. Tools. Cookware." He waved the question away. "The foundry was located out by Tom Miller Road. Twenty or thirty men worked there at one time."
"Is that where the brick rubble is, in the clearing?"
"That was the sawmill. The foundry's gone back to forest. You'd never find it if you didn't know where to look."
"Any slave labor in that foundry?"
"There was no slavery in Columbia County," he murmured.
"What about—"
"Don't believe everything you hear."
"But—"
Opening his eyes, he shot his pupil an icy stare. "All through history, Mr. Vance, there have been people who spread rumors to damage others. My family built this county while others were attacking us." He'd never looked so fierce as he rose. "That's all I have to say on the subject."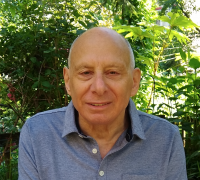 Tony Van Witsen is a seven-year resident of Michigan and has been writing fiction for approximately fifteen years, specializing in short stories.  In the summer of 2001 he enrolled in the MFA program in fiction at Vermont College and received his degree in January 2004.  His published stories and essays have appeared in a range of journals including Spellbinder, Ray's Road Review, Crosstimbers, Identity Theory and Valparaiso Fiction Review. Tony recommends Becky Tuch's Substack.