"Think of numbers as passageways," Hopper said one day in the midst of their tutelage. Vance sat at one end of the long library table, Hopper at the other. "One number leads to another. They connect." He stopped and inhaled his cigarette at length. Slowly he exhaled, turning something over in his mind while Vance amused himself by waiting for a smoke ring to appear. "Here, for example," Hopper said at last. "The election returns for two different years are actually arguing with each other."
Political numbers don't argue, candidates do. Perhaps Hopper read Vance's mind as he thought this. In his pitiless gaze, he seemed to be struggling to remember a time when he had been as ignorant as Vance was now.
"Is that all you need? Just the numbers? What about the people? The history?"
"Don't distract yourself."
"But—"
"Promise me you won't weep when I tell you to immerse yourself in the numbers yet again." Hopper gave Vance a brief, possibly sympathetic smile. "One minute of self-pity is enough, I think."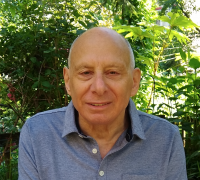 Tony Van Witsen is a seven-year resident of Michigan and has been writing fiction for approximately fifteen years, specializing in short stories.  In the summer of 2001 he enrolled in the MFA program in fiction at Vermont College and received his degree in January 2004.  His published stories and essays have appeared in a range of journals including Spellbinder, Ray's Road Review, Crosstimbers, Identity Theory and Valparaiso Fiction Review. Tony recommends Becky Tuch's Substack.