from Spasmo: (Ambient-Psychosis / Roma / Firenze)
A Rumor of a Husband's Murder
The traffic had already stopped. The streets wailed as they were rendered open
Pale and shaky she exited, one narrow path fed into another then one more next time, until they eventually ate themselves. Her feet ached from the cobblestones - swollen tissues exuded liquids, as she leaned against a random wall.
One lost feminine soul inserted inside another, the triptych of faces unable to speak.
A family interleaved with monsters, with corrosive elements from the malignant periodic table. We were held together with tempera and gesso. Say another silent prayer for people god doesn't hear. People who were never out there, traveling to her genetic country from the bastard neighborhood of eyes covered with translucent films.
More broken lines. One more continuous slit. She killed her mother, she flayed her master, subjugated his mistress. A tautly stretched figure hanged from a broken branch.
The scalpels that she used were hidden deep inside. Purple remnants of flesh glistened in the Roman evening. Slow buzz between her ears, the earwigs spoke one more time.
An itch behind her eyes, she left to uncover her lust and deactivate her legacy.
Imaginary Female Trouble
A slight passion, a prick of paradise, morphed into a different woman. Relentless throbbing behind the plaster drapery. "We can't talk about this," she told her recently murdered lovers, "what did I do? you know why."
Her thick black hair was tied back as she frigged herself to an image from Caravaggio.
Inserting his instrument of murder deep inside, until she was soaked with sweat and drowning in the aroma of her arousal. Slightly embarrassed, her legs quivered inside her leather pants (comfort was obtained from the clothing that hid her scars).
Smiling as she tortured the narcotic victims, hard with retribution, as she erased the logistics and whimpered mouthing sounds: 2 heads faced each other unable to avoid each other, discovering their secrets. They knew it was where something evil had occurred.
Sensing a mutual trap constructed by a masturbating idiot, hands down the front of his pants. He was the leader of the gang that had slaughtered Venus and she won't be coming back. She won't hear us anymore. She'll run to Persephone and get satisfied by her fruit. Where are you? Inside the circular chapel housing your secrets.
She won't leave.
Where are you? The pomegranate seeds were bitter and satisfying.
Unquenchable Thirst of the Mourning Doves
A sickening cooing. Throbbing shadows of winged creatures. Fractured silhouettes of female destinies. Deities coated in blue paint and gold flames. Licking at skin, smothering, rolled upon an unprimed canvas, samples that titillated the masses
fluctuating desires combined with a progression towards seductiveness. Radioactive shadow dance. She viewed the monsters in her head which she recognized but didn't love. Winged creatures with the crazy call entering her, implanting deep in her cervix.
The sky of sleep and her fidgety hands underscored the breakaway moon cracked at her center. Head separated from the torso, floating up through a rip in the ozone, eventually kissing the unknown lips. She hid in the birthplace of fear, as the wings carried her upwards, the hands grabbed her, the fingers penetrated her.
The house she had fled from and demolished afterwards was different (for her). Touch me so i know something, our faces are spread over the canvas and delineated with your sweat and pain. So fragile, when did you remember how to scream?
In the Garden of Leather
The women left, then returned to bathe in the mud puddle. Razorblade opera. She spoke to unknown victims inside the enamel enclosure, the screen flickered under that tree she read the tarot to determine our lives. All the friends were gone. We hid in flaming boxes and our fingers caressed the loom as we melded with the vines.
One night - back in our direction - she hid in the plasma - jellyfish were outside (entangled tentacles) - this night the blades fell. We didn't know what we were doing,
tentacles of blood crawled: she was pale and naked under a street lamp, tied to the post.
There were voids where her eyes would have been. "They made me this way they took it hard my 2 different lives resulted in a mutation i don't see these things please tell the insects to shut up!"
She stopped ranting because she had bitten her tongue in half. She tried again bloody words tumbled out. Red spiders – flat – held against the wall devoured what was left of her. She saw it- ass it happened - and laughed. She became a sculpture of iron and salt,
standing rigid in the old graveyard, listening to the radio.
Crucified Hookers, a Liquid Agony
In the Basilica Sant Agostino the Madonna di Loreto spit fire as she spewed words of pain: "You grow up like that, I'll fucking kill you…." Thick hate hanging, a great split went through the building. "Free my sins," the gamines begged. One of them said:
"It's raining now. I need it to cleanse my indiscretions, the ones I committed when my cunt was on fire. I needed money, but I also needed to fuck something.
I hunted down the condemned and gave them a little pleasure. A last climax before death. I changed my mind – loved it – the fucking, the revenge and the spontaneous murder."
Our inhabitants who lived in fear contacted us, smoke-throbbing-spit crawling down your crotch, blood-envy from my sisters singing the cruel cruel blues. She tongued the emaciated johns and nailed them to a wall, thrusting her fingers deep deep inside.
Just do it. Her thighs were trembling from the aches. Just go with it.
"I spilled the crucible of the spastic alchemist. Fascist! We will live in a state of constriction. A cocoon of purple and green." Plastic dragonflies kissed every inch of her body, lingering to relish the fluid between her legs.
Afterwards, outside the basilica, she sat on the top step, drank from an old paper cup
and listened to music she couldn't identify.
A Plastic Catechism
One night she met the female-fever-dream that named itself the sex attendant. Her ideas were stuck. Not sure who gave what to each other. There was a split and the 2 pieces never rejoined. It was re-told three times. It's true. She made them blush as they conceived of new atrocities. This would shock them.
In suburban America, women fucked big guns, then prayed. See what you dare to see.
She burned corsets, stockings and tasty fetish gear as she waited for her climaxes. Just passing time. Just passing time. They misunderstood her experiments for an elastic insanity. While standing naked in front of a canvas painted Pompeii Red, white tasty-twisty things begged at her feet for entry.
A fertility goddess with dried blood under her fingernails was presented, forensics will scrape out a piece to taste, things trapped in translucent plastic bags. A noise of squirming earwigs spying as she shed a single tear amidst deep penetrations.
Trapped inside, tripped away, trapped inside a parallelogram, she could only chant
mono-syllable propositions to advertise that she wanted a few fucks immediately.
She didn't wait for a response as she eviscerated a courtesan, gathered the offal and departed. She needed to flush out the needles and the veins and satiate her bloodstained fury for the crucifix delivery mechanism, orgasm on demand.
Crystal Eyes of a Broken Doll
Teeth grinding, shards of bone spit out, tongue caressing gums that were bleeding
from a methamphetamine crash. Violently fucking the cock in her hands, the talisman for her climax. Giving kisses to the somewhat forgotten, walking away from their lovers
a naked kiss for her destiny destroyed her, as her face sucked the screen of a TV.  
Love entered deep and ate at her entrails, until she hated herself once more. A visitor hidden deep inside the peepshow constantly pulling on her brain and her clitoris
cluttering up cluttering up once more/ one more time. One more fuck.
Spasms of broken irises filtered through panes of glass in the back, a chorus humming a song of denigration. Hiding inside the lies of her family, spun out of control, the lines once taut had flipped. Slamming a face against cobblestone streets. In this centrifuge she imagined she felt whole again bits/ pieces/ gyrated neurons encircling the family home. Neurons stretched until squiggly pieces flew into her face and polluted her new hairstyle.
Once more a miasma had dug in deep. Her fingers ached trying to wrench it out. Female figures, possessors of pendulous tits, clothed in gossamer brassieres, swayed softly in the breeze of the midnight mass. Slo-mo clicking electronic strolling in red streams.
Shot through with jism in a fever dream, tasting the holiness of the seas.
It's time for perverted tales, to be recorded behind locked movie sets as sinewy victims are hidden from their offspring. We won't speak about this again.
Orgasmo: Tender Lips of Violence  
Languorous mouths moist and yielding, glazed eyes wanton: a soft lick of the grey sky,
the one that always existed. Taut flesh stretched out over humid glass, insertions deep and wide convincing her that she's still alive, leather hands clasped in prayer. Aurora-X and Luna-Y had become entangled in tarantism, enjoying the burning between the legs
caused by bites of the creature they loved.
A chrysalis exploded on the horizon, uneasiness struggling for one more climax. "Just one more! Please no more!"
Luna started the sequence for a simple kill, she writhed as her victim wet its panties. She ripped off the underwear and savored the odors: piquant sweat and tangy cunt juice – recipe for an epiphany. Intense pussy- like it should be.
Clit rolled between thumb and forefinger, ramped up high volume slick fleshy mucosa tactile. It switched to soft and slow, frigging wildly until the blood splattered. Droplets clung to ebony hair (the hair I would bury my face in when frightened).
"I want to see everyone…. I couldn't feel because of me…."
What became of the experimental animals?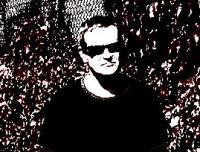 Peter Marra's writings explore alienation, addiction, the misuse of love, the curse of secrets, the pain of victimization and the impact of obsessions.
Peter has had over 300 poems published either in print or online in over 25 journals. His latest poetry collection is Random Crucifixions: Obsessions, Dolls and Maniac Cameras (Hammer & anvil Books). His latest work, A Naked Kiss from a Broken Doll, a surrealistic giallo novel was published in 2019 by Hamer & Anvil Books. He is currently completing a collection of prose poems, as yet untitled. 
Peter recommends Equal Justice Initiative.