Case 6
Ms Heka Tesecateur's – Tier 2.0 employee - Head of Financial Markets Risk Manager - physical prowess augmenting chip
Mr Cahute reported that Ms Heka Tesecateur seemed to be agitated, was cold and trembling, and babbling nonsensically on her return from the clinic. But due to his prolonged incarceration in the basement, our concierge's judgement can't be trusted. Members of the press of any kind should not be allowed to park inside our building. Even rumours of the venerable attendant's theories that she probably had a car accident due to her fragile state of mind would seriously put this project and our corporation in jeopardy. He is of the opinion that our former Risk Manager is the unidentified burnt female body found in the woods off the city a week after her disappearance.
It's suspected that she's joined our prodigy in his new ventures, mainly due to the second line of the above couplet. She'd disappeared without even a faint trace, but once again our sibyl's words gave us some clues:
'Along crooked paths, she leads them astray,
Mutely they follow, blindly pay.
 
Dhiram, yen, roubles, swindled with glee,
Conglomerate has swelled to times three'.
Countless nights spent narrowing down possible clues has led us to believe that she could be the CEO of TriFineChoices.com, a boutique agency for exclusive investors based in the British Virgin Islands. Risk assessment seems to be their forte. Three of our HNWIs have not renewed their contracts for our services in her wake. Ms Heka Tesecateur was spotted from afar just once after absconding from our company.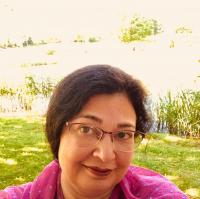 Sultana Raza's poems have appeared in numerous journals, including Columbia Journal, and The New Verse News, London Grip, Classical Poetry Society, spillwords, Poetry24, Dissident Voice, and The Peacock Journal. Her fiction has received an Honorable Mention in Glimmer Train Review (USA), and has been published in Coldnoon Journal, Szirine, apertura, Entropy, and ensemble (in French). She has read her fiction/poems in India, Switzerland, France, Luxembourg, England, Ireland, and the US. Sultana recommends MSF.