Case 5
Mr Merkuriout – Tier 2.2 employee - Asst. Manager of Mr Warren – intelligence increasing chip
After his micro-surgery, Mr Merkuriout was dropped off at the office's nursing station situated in the parking of -7. A man of his height has been caught on camera going out of the back exit of our firm's canteen on the ground floor.  However, he was wearing a uniform of the kitchen staff, and carrying a duffel bag. He has never been seen again. His car is not in our parking, as he took the Inter-City that day.
He'd already cashed in on his share of the FinSchark Employee Provident Fund beforehand. Apparently, he was one of the first trial investors in Warren's FinNet, and chose to invest all of his PF shares in it. The test was a success, and he got a profit of 44%. However, he failed to put the money back into our PF, on the grounds that he would be investing it all back in the new mechanism once it was launched on the market to show good faith. There is no evidence that he did so. But since he dealt with the new innovation along with Mr Warren, no one was able to verify it.
We suspect he's behind the start-up: KreateKashFromAir in Venezuela. At least he used to talk about starting similar schemes in future, according to Mr Dandylion. However, after our in-house oracle pronounced the following statement, we had to look in new directions:
'Hop, scotch, jump 'tween isles of ease,
Witch and trickster tripled their fees'.
Mr Cahute started researching the islands rental business. After hours of surfing, we think that our homegrown genie could be the hand directing the fates of a million plus investors in Kalibandana. This new Real Estate Fund deals in private islands of HNWIs in the Bahamas. He'd also written in his first interview questionnaire here, that his ultimate goal in life was to acquire his own isle and a yacht.  According to Mrs Merkuriout's freelance detective, Ms Trollopescht was seen with him in Nassau, though photos are too vague for legal validation.
According to her PI's report (which we obtained for free), they stayed at the Underwater Plaza Hotel on the 6th of May, and attended the conference on Risk Management of Assets. One of the key-note speakers was Ms Dissimilitude, CEO of HedgeYourFundBets.com, our number three competitor in the Corporate Investment market.
There's a 50-50 chance that Mr Merkuriout had been working with her all along. Mr Hearsemet, the mysterious new head of Kalibandana was seated on the same table as Ms Dissimilitude at lunch on Day 1 of the conference. 
Where would Mr Merkuriout get such a lot of money from? This pointed question was asked by Mr Cahute, our janitor in charge of the parking in -7, who had to be informed of the developments, as he used to wheel the patients to our ambulance and back. Though Mr Cahute said that the former employee seemed to be disoriented and confused when he was brought back from Zagorghoney Clinic, we think this was an act. Our beloved parking attendant also thought that probably the wily whizz kid jumped off a cliff in despair, but we don't agree with his theories. The kitchen staff said our former prodigy was lurching and not walking straight, but this was a clever strategy on his part to throw us off his trail that first week, when it was surmised that he was recuperating at home. 
We suspect that our wizard deliberately tweaked our latest system to create incrementally increasing losses for us. He, or his alter-ego, Mr Hearsemet was probably paid handsomely for this sabotage by HedgeYourFundBets.com, though we have no concrete proof.
Possibly, Mr Warren's stroke was not due to being voted out of the Board, but because he realized he couldn't make his own instruments work the way he wanted them to. He didn't dare admit he'd been outwitted by his own assistant. The vote was probably the last straw. Only Mr Warren can corroborate this premise. It is vital that he regain consciousness, as he could testify to his assistant's criminal intents and actions.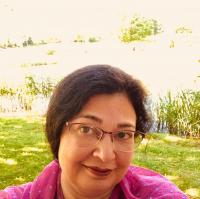 Sultana Raza's poems have appeared in numerous journals, including Columbia Journal, and The New Verse News, London Grip, Classical Poetry Society, spillwords, Poetry24, Dissident Voice, and The Peacock Journal. Her fiction has received an Honorable Mention in Glimmer Train Review (USA), and has been published in Coldnoon Journal, Szirine, apertura, Entropy, and ensemble (in French). She has read her fiction/poems in India, Switzerland, France, Luxembourg, England, Ireland, and the US. Sultana recommends MSF.