Celebrating "Handling Filth: Simple Sabotage Field Manual"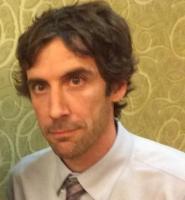 In addition to journal and ephemera pieces, Jared Schickling is the author of several BlazeVOX books, including the trilogy The Pink + ATBOALGFPOPASASBIFL + Two Books on the Gas: Above the Shale and Achieved by Kissing (2013-15) and Province of Numb Errs (2016), as well as The Paranoid Reader: Essays, 2006-2012 (Furniture Press, 2014), the chapbook Prospectus for a Stage (LRL Textile Series, 2014) and two Trump Locofo chaps (2017).  Forthcoming projects with BlazeVOX include The Mercury Poem and an edited volume, A Lyrebird: The Selected Poems of Michael Farrell.  He edits Delete Press and The Mute Canary, publishers of poetry.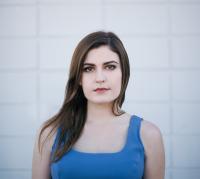 Dylan Krieger is writing the apocalypse in real time in south Louisiana. She earned her BA in English and philosophy from the University of Notre Dame and her MFA in creative writing from LSU. She is the author of Giving Godhead (Delete, 2017), Dreamland Trash (Saint Julian, 2018), No Ledge Left to Love (Ping Pong, 2018), The Mother Wart (Vegetarian Alcoholic, 2019), Metamortuary (Nine Mile, 2020), Soft-Focus Slaughterhouse (11:11, 2021), and Hideous Compass (Underground Books, 2022). Find her at www.dylankrieger.com. Dylan recommends donating to the National Abortion Federation to preserve bodily autonomy and access to medical care for all human beings.
Té V. Smith writes, teaches, and drinks an absurd amount of kombucha in New Orleans. Exit Ticket is scheduled for an early 2023 publication date by Hidden Timber Books.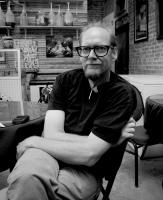 Erik Bosse is a New Orleans-based writer. His on-going webnovel, The Samsara Dirge: Adventures in Post-Apocalyptic Broadcasting, appears with weekly updates on his website (erikbosse.com) and other platforms. He is the author of The Cucuy Club Chronicles, a series of novels available on Amazon--they've been described as if Kinky Friedman had written for the X-Files. His latest novel, Tales of Lost Southtown, will be published by FlowerSong Press next summer. Erik recommends URBAN-15.