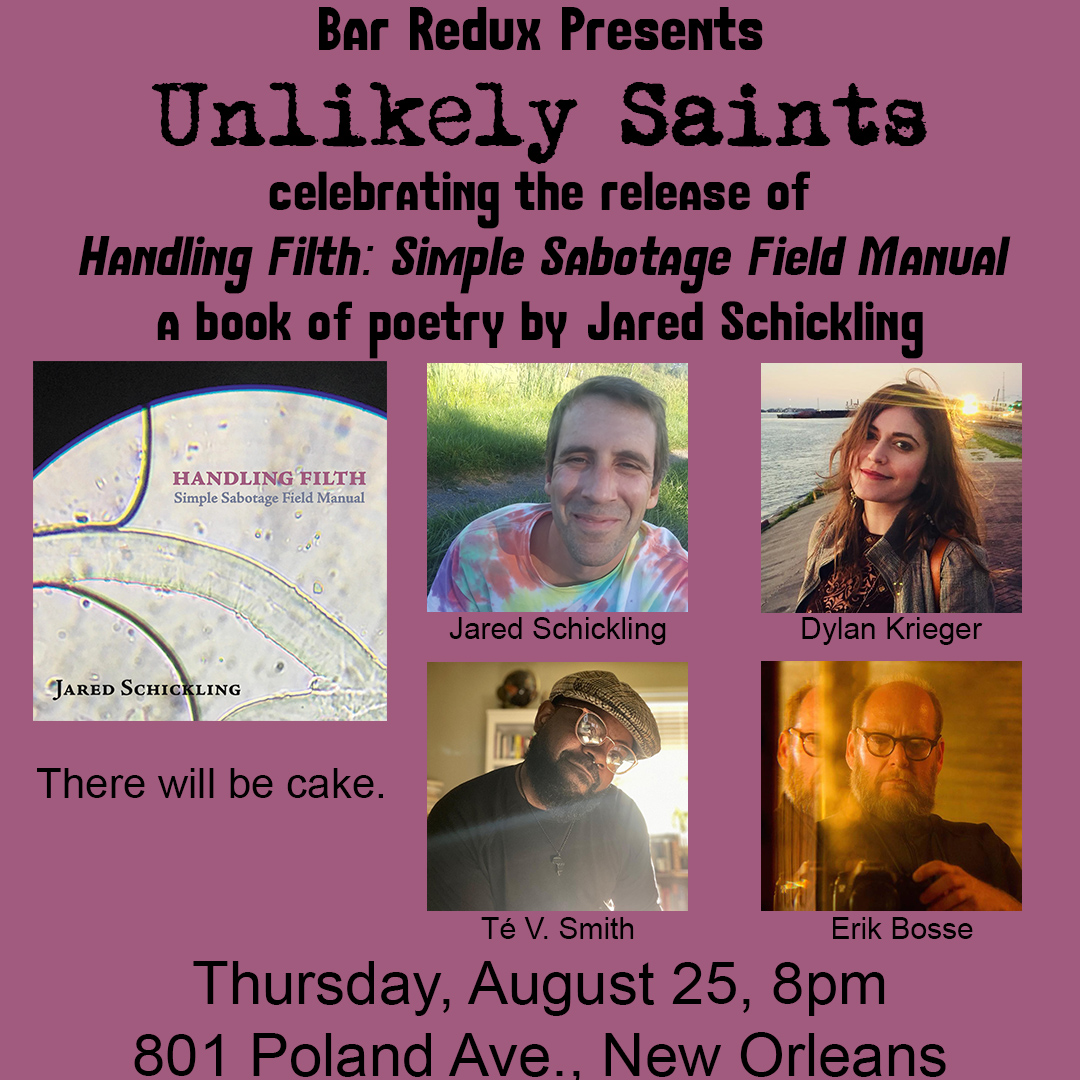 Here we go!
Thursday, August 25, 8pm US Central Time
801 Poland Avenue in New Orleans
Bar Redux will host an Unlikely Books release party!
Come join Jared Schickling, author of the forthcoming Handling Filth: Simple Sabotage Field Manual from Unlikely Books! He'll be reading with Baton Rouge luminary Dylan Krieger, along with New Orleans's own Té V. Smith and Erik Bosse!
Bar Redux has cheap drinks, a wonderful menu of bar food with incredible wings, and the perfect patio atmosphere for some lively and intense poetry. And, yes, there will be cake: we'll be making blue velvet cupcakes for the occasion. Did you know red velvet cake isn't really red? It can just as easily be blue? It's super-weird looking when it's blue. Come try it!
We'll have copies of Handling Filth: Simple Sabotage Field Manual on hand for sale, and Dylan, Té and Erik have written books as well. So bring your appetites, your wallets, and most especially your ears for a fantastic night of literature from Unlikely Books and the Unlikely Saints!
And hey, even if you can't go, why not click it on Facebook to help us promote the event there? A quick click on "interested" or "going" will help our visibility! Thanks!