Unlikely Saints, October 2022
On October 18, 2022, the Unlikely Saints gathered at Bar Redux in New Orleans for a night of poetry, cupcakes, and fun! Hank Lazer, Jessica Kinnison, Christine Kwon, & Sean F. Munro read poems under Bar Redux's Halloween decorations. This is the full footage of all four readers.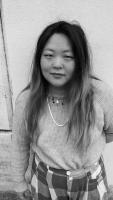 Christine Kwon is a poet and fiction writer. She is the winner of the 2022 Cowles Poetry Book Prize and her first book of poems, called A Ribbon the Most Perfect Blue, will be published by Southeast Missouri State University Press in early 2023. Otherwise, her poems are forthcoming at The Harvard Advocate, The Columbia Review, and Silver Operation. Her stories have appeared in Joyland Magazine, X-R-A-Y, and elsewhere.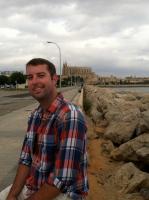 Sean F. Munro is an Associate Professor of English at Delgado Community College. He has poems in Indiana Review, Split Lip Magazine, and Under a Warm Green Linden. He hosts a weekly poetry radio show, Lunch Poems, on Wednesdays at 12:30pm on 99.1 FM, helps organize the New Orleans Poetry Festival, co-curates The Splice Poetry Series, and manages LitWire, the literary event calendar for New Orleans.
Jessica Kinnison's work has appeared in Columbia Journal, Phoebe, and The Southern Humanities Review, among other publications. A 2018 Kenyon Review Peter Taylor Fellow, her work has twice been nominated for a Pushcart Prize and placed in multiple contests. In April 2020, she was listed among eight New Orleans poets to watch in Poets & Writers. A Mississippi native, she is co-founder of the New Orleans Writers Workshop in New Orleans where she lives with her partner, the musician Chip Wilson, in a one-hundred-year-old bakery. She is currently at work on a novel entitled Jubilee and a poetry collection called Ways to Die in Mississippi.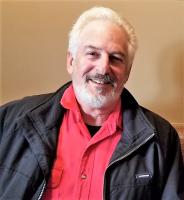 Hank Lazer has published thirty-four books of poetry, including P I E C E S,  field recordings   of mind   in morning (with 15 music-poetry tracks with Holland Hopson on banjo), When the Time Comes (Dos Madres Press, 2022), COVID 19 SUTRAS (2020, Lavender Ink), Slowly Becoming Awake, Poems That Look Just Like Poems (2019, PURH – one volume in English, one in French), and Thinking in Jewish (N20) (2017, Lavender Ink).  Lazer has performed jazz-poetry improvisations in the US and Cuba with musicians Davey Williams, Omar Pérez, Andrew Raffo Dewar, Holland Hopson, and others.  Check out https://www.hanklazer.com.