The Ones Who Frequent Ace's
For every Ace's bar
there's a half a dozen that may as well be.
Except this one's down a flight of stairs,
past a sign that reads, "Entertainment nightly"
and through a cranky old metal door
decorated with a dent from a stray bullet.
The place would be one large square
except the corners are rounded.
And the ceiling is low
like all the floors above
are pressing down on it.
The bar is stained with alcohol
with a mirror behind
so it looks as if there's twice as many bottles
as there really are.
Beside the stage,
a pianist in a tired tux
is filling in between strippers
with a lazy rendition
of "We've Only Just Begun."
The men at the bar
are propped up on stools,
eyes locked onto the curtain
through which the next woman
will make her entrance.
She's a fortyish streaked blonde
in a tight-fitting green dress.
The pianist picks up the tempo.
Meanwhile, there are lives
lived in different places
under whole other names.
But if you're not in Ace's,
you'll miss the ones
who reckon that
it gets no better than this.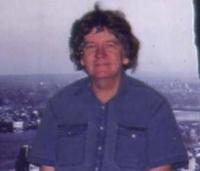 John Grey is an Australian poet, US resident. Recently published in the Homestead Review, Harpur Palate and Columbia Review with work upcoming in the Roanoke Review, the Hawaii Review and North Dakota Quarterly.