You put me isolated on an island chain
Then buried you alone with others
At Key West Cemetery
Only to see me like another crashing wave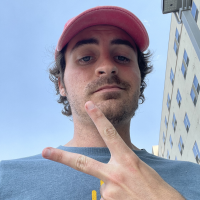 Anthony David Vernon is a Cuban-American literary writer who earned his master's degree in philosophy at the University of New Mexico. He is a regularly published author of poetry along with short stories and philosophical articles in various outlets. His premiere book is The Assumption of Death (Alien Buddha Press) a hybrid work of poetry, short stories, and philosophical musings. His second book is entitled Flings on Flings (gnOme Books). Anthony recommends Indigenous Women Rising.