"The Day After," "Green Mascara," and "Dangerous Ones"
The Day After
The ones who didn't know how to let go
are our ancestors, for better or for worse.
The ones who cajoled us into believing
in a double-sided adhesive mythology
suffocating ears, muffling our breath,
& wafting like steam through liturgically
blessed cutouts on our ski masks worn
at the devil's behest.
So, now we must negotiate all the
god-forsaken years spent indentured
to one god or another millennia
after millennia like strata embedded
into our primordial DNA.
The devil's casinos are rolling
in dough—meanwhile you want
something to drink or no?
Don't have time for this trash.
The ones who didn't know how to let go
are our ancestors, for better or for worse,
& since our tendrils of DNA are dewy
widow webs, pruning nihilistic moths
from the zeitgeist we recognize as a tall
but necessary order if the republic has
any chance whatsoever of surviving.
Damn it, we've got a planet to protect,
& we have an ecosystem that feeds our
afterbirth, so we have to deal with that.
Meanwhile, the devil's casinos are rolling
in dough—so, you want something
to drink or not?
---
Green Mascara
A tropical breeze wheezes green mascara.
Does it make sense to offer General Pinochet
diplomatic immunity?
Immunity for what?
Immunity for bullying his way to power
then trumpeting his title?
Immunity?
Hell, what we should do is proceed with fair punishment,
but how do you kill a man several thousand times?
It's impossible to give him a fair shake.
He's gone way beyond living fair.
A hurricane pounds South America. Tropical winds
grow furious & rip a hole in the horizon,
& behind this hole Pinochet's crumpled dead
tumble one by one through the bloody
horizon into our placid world.
Falling by the thousands
this tumbling goes on for years.
---
Dangerous Ones
Dangerous ones.
Marooned somewhere.
On a psychosomatic Gilligan's Island
attempting to drag the county fair
through our living rooms, a vanishing paper
trail of peanut shells & pitchmen in neon
reptilian pegged pants urging us to abscond
with anything our chrome fenders glisten,
with microchips that contain actual dinosaurs,
& earliest known marsupials,
plus mother crows & father ravens.
Which, at the moment, appears to be
the best we can do.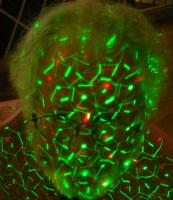 In August 2015 Alan Britt was invited to Ecuador as part of the first cultural exchange of poets between Ecuador and the United States. His interview at The Library of Congress for The Poet and the Poem aired on Pacifica Radio, January 2013. He has published 16 books of poetry. He teaches English/Creative Writing at Towson University. Photo by Charles P. Hayes.