Six Visual Poems, July 2021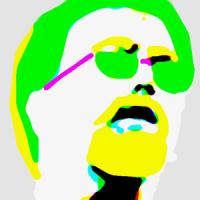 Jeff Crouch is alive, in Texas.

Jonathan Minton lives in central West Virginia, where he is a Professor of English at Glenville State College. He is the author of Technical Notes for Bird Government (Telemetry Press, 2018), In Gesture (Dyad Press, 2009), and Lost Languages (Long Leaf Press, 1999). He edits the journal Word For/Word.